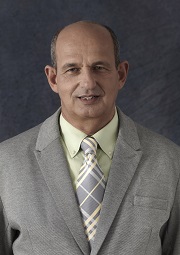 Avi Gimpel
Co-CEO


Corporate Executive
Baruch Hirsh 14

Bnei Brak, IL 5120206 Israel
Managing Partner at Avison Young Propertech, Avi Gimpel is considered one of the top professional brokers in Israel, and is particularly known for his creative solutions to large transactions.
As a Real estate professional and a municipal & urban specialist for the last 25 years, Avi is very well connected to the top 50 market property owners in Israel.
Avi's 25 years of experience in negotiating and his creative ideas have had a significant impact on major complex real-estate projects with the top 10 real estate landlords in israel.
Prior to joining Avison Young, Avi worked at the Israel Electric Corporation, allowing him to connect to main real estate developers in Israel.
---